French development & production
Laboratoire Gravier has been proud to offer products made in France, more specifically in Lussan in the Gard département (Occitanie), since 1975. The village of Lusson, classified as one of the "Most Beautiful Villages in France", boasts exceptional landscapes and natural farmland. Since the beginning, the laboratory has chosen to work with producers in the region. This local sourcing ensures a careful selection of raw materials from organic and ecological supply chains. Certain imported raw materials not produced in France are subject to the same strict regulations and are inspected to ensure their quality. These commitments affirm a pioneering vision of organic manufacturing, promoting the development of natural products, without any synthetic dyes or fragrances, and the provision of formulas tested under pharmaceutical supervision.
Complete control of the production chain
Laboratoire Gravier attaches great importance to designing, monitoring and implementing the entire production chain in its in-house facilities. It is therefore able to control each and every step, from the sourcing of raw materials to the formulation of products, production, quality control and, lastly, packaging.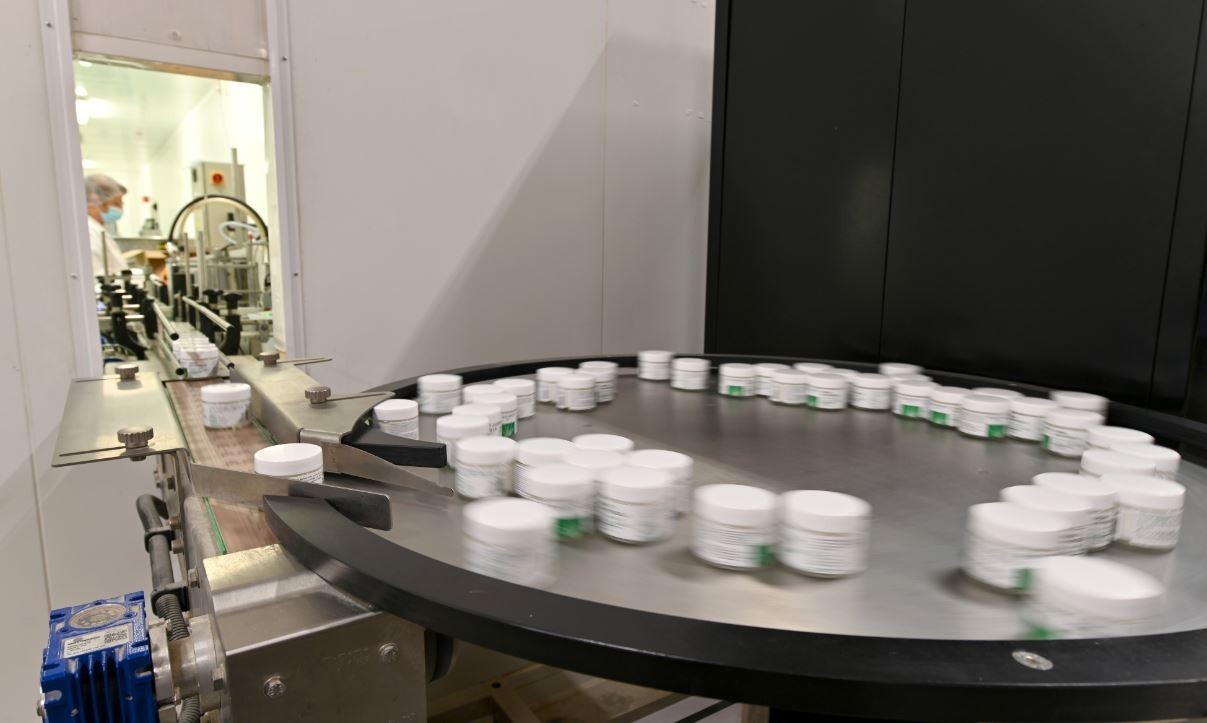 An integrated environmental approach 
Laboratoire Gravier is committed to the environment, as reflected in its decision to set up its head office in an HQE business zone within a Natura 2000 area located in the municipality of Lussan in the Gard département.
In the midst of nature, this building meets the requirements of the "HQE" High Environmental Quality standard, guaranteeing the control of outdoor impacts and indoor comfort.
The Natura 2000 area is part of the European network of natural sites dedicated to protecting the fauna and flora. The building constitutes a unique work environment, in keeping with the laboratory's values, in an eco-designed setting where luxuriant nature stretches as far as the eye can see. Several projects have taken place within this HQE building since it was created.
The laboratory fulfils numerous eco-friendly criteria through the following in particular:
- The clay car park specifically designed to guarantee soil permeability; this helps combat flooding, maintain the thermal-hygrometric continuum required by species, develop soil microfauna (insects, snails, spiders, etc.) and fight soil sealing in a business area.
- Rainwater is recovered for toilet flushing and for watering green spaces.
- It also has a patio to save on electricity and increase the amount of natural light in the offices. In the production and storage areas, large skylights help bring natural light into the facilities.
100% green energy
The High Environmental Quality building is equipped with a photovoltaic power station directly supplying electricity of natural origin into the ENEDIS grid.
The hot water used for the manufacture of products is reheated by solar panels on the roof. The electricity used by the building is certified as being 100% green and recyclable; it originates in the region (Engie), from hydro-electric dams and wind turbines in Occitanie. These electricity consumption and production choices enable the laboratory to produce its products in a way that reduces the impact on the surrounding ecosystem.
In 2020, this represented a share of avoided CO2 equal to 71% of carbon offset emissions. Laboratoire Gravier continues to implement a policy to control the environmental impact of its activities to move towards carbon neutrality.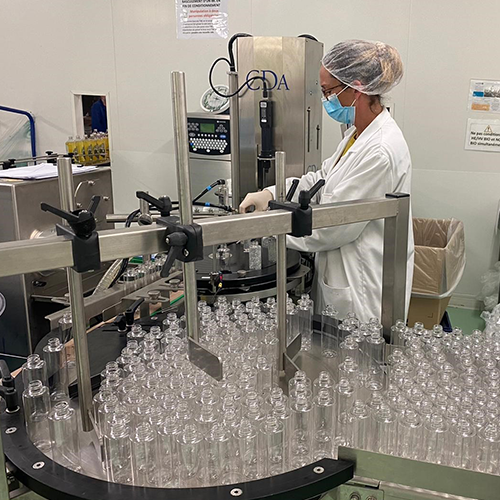 Waste recovery and 100% recyclable packaging
The laboratory's DNA has always included a desire to have the lowest possible negative impact on the planet, through its packaging among other things. One hundred percent of our plastic bottles and cardboard boxes are 100% recyclable, to minimise the amount of waste and reduce resource losses. All of our packaging is eco-designed and has sorting instructions. Our commitment to the planet is not new but dates back to more than 45 years ago. We implement a strong CSR policy to reduce our carbon footprint while maintaining close relations with our regional & local suppliers.
Every year, as part of the Cosmos standard, Laboratoire Gravier conducts a review of its packaging to identify improvements that may be made to reduce the overall environmental impact of its products.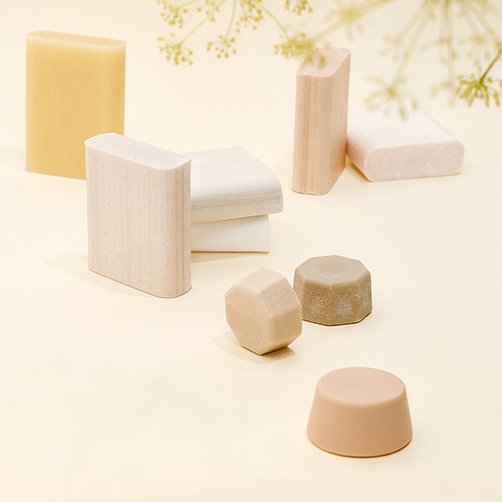 Solid - Zero Waste products
Since 2019, Laboratoire Gravier has been taking its environmental commitment one step further by producing a range of solid - zero waste products – organic certified, containing 100% natural ingredients, and with no plastic packaging – with 100% recyclable cardboard packaging. These products contain very high concentrations of active ingredients so they can be used over longer periods. The solid products of our brands eliminate the need for plastic and help limit the consumption of water, which is a fundamental resource that needs to be preserved.
In 2020, Laboratoire Gravier produced 297,819 85g bars of solid cosmetics. The equivalent of an 85g bar in plastic packaging is 39g of plastic materials, which amounts to over 11 tonnes of avoided plastic and avoidance of the carbon emissions generated by the manufacture and transport of traditional packaging.
"We're 100% green: all incoming as well as outgoing flows are green"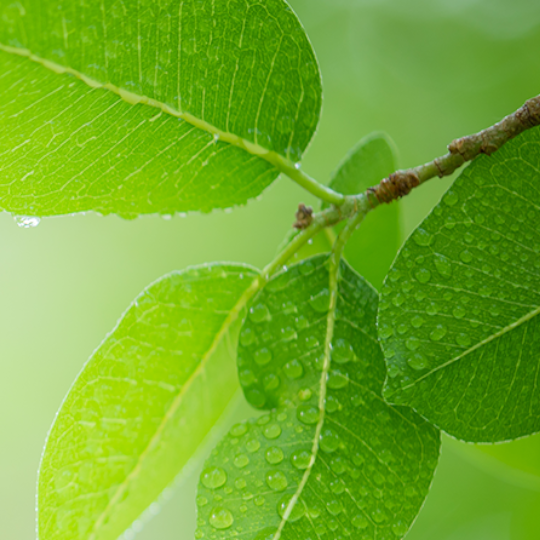 Frédéric Dao - Quality Director
Collective & solidarity initiatives
Every year, Laboratoire Gravier supports the association Dons Solidaires by donating products (hygiene, cleaning and aromatherapy products) to help people and families in difficulty.
In this context, it has contributed to the "Noël Pour Tous" (Christmas for All) campaign on more than one occasion. In 2020, Dons Solidaires collected no fewer than one million gifts thanks to the support of its partners and donors. Our approach also extends to sustainable partnerships, certified by Fairtrade/Max Havelaar, as Laboratoire Gravier is committed to choosing fair-trade ingredients.
It is important for the laboratory that all of our partners (suppliers, distributors, NGOs, etc.) adhere to the same philosophy.
In 2020, we became a member of the Make Friday Green Again movement, a more responsible alternative to Black Friday in France, which has over 1,200 partner brands.
Our various commitments aim to raise the awareness of our employees & consumers, advocate eco-friendly consumption and a more responsible world, and reduce our environmental impact.
The welcome booklet for new Laboratoire Gravier employees provides them with information about the laboratory's intrinsic values, which are ecology, social responsibility and the environment.
Voluntary campaigns to clean up the area around the Lussan site are organised with staff volunteers on specific days.
Support & Innovation
Laboratoire Gravier's small size, and the internalisation of its production chain, have provided it with great flexibility over the past several years.
During France's first lockdown in March 2020, when there was a shortage of hand sanitiser, all of its teams rallied in support of healthcare professionals to respond to the health crisis. Specific production lines operated around the clock to produce hand sanitiser and supply hand creams. The objective was twofold: to help the country during the pandemic and to offer a new hand care product. To achieve this, Laboratoire Gravier and its R&D Department devised a suitable formula within record time. More than 35,000 litres of L'Artisan Savonnier hand sanitiser were produced and distributed throughout France, thanks to a rotating pattern of three eight-hour shifts providing 24/7 coverage.
Logistics involved in the environmental approach
Laboratoire Gravier entrusts its shipments of goods to two major providers of delivery services: Geodis (Calberson) and DB Schenker. These two companies are fully committed to environmental, social and societal issues, in line with Laboratoire Gravier's commitments, values and CSR concerns.